Blog
All the latest from The ValPal Network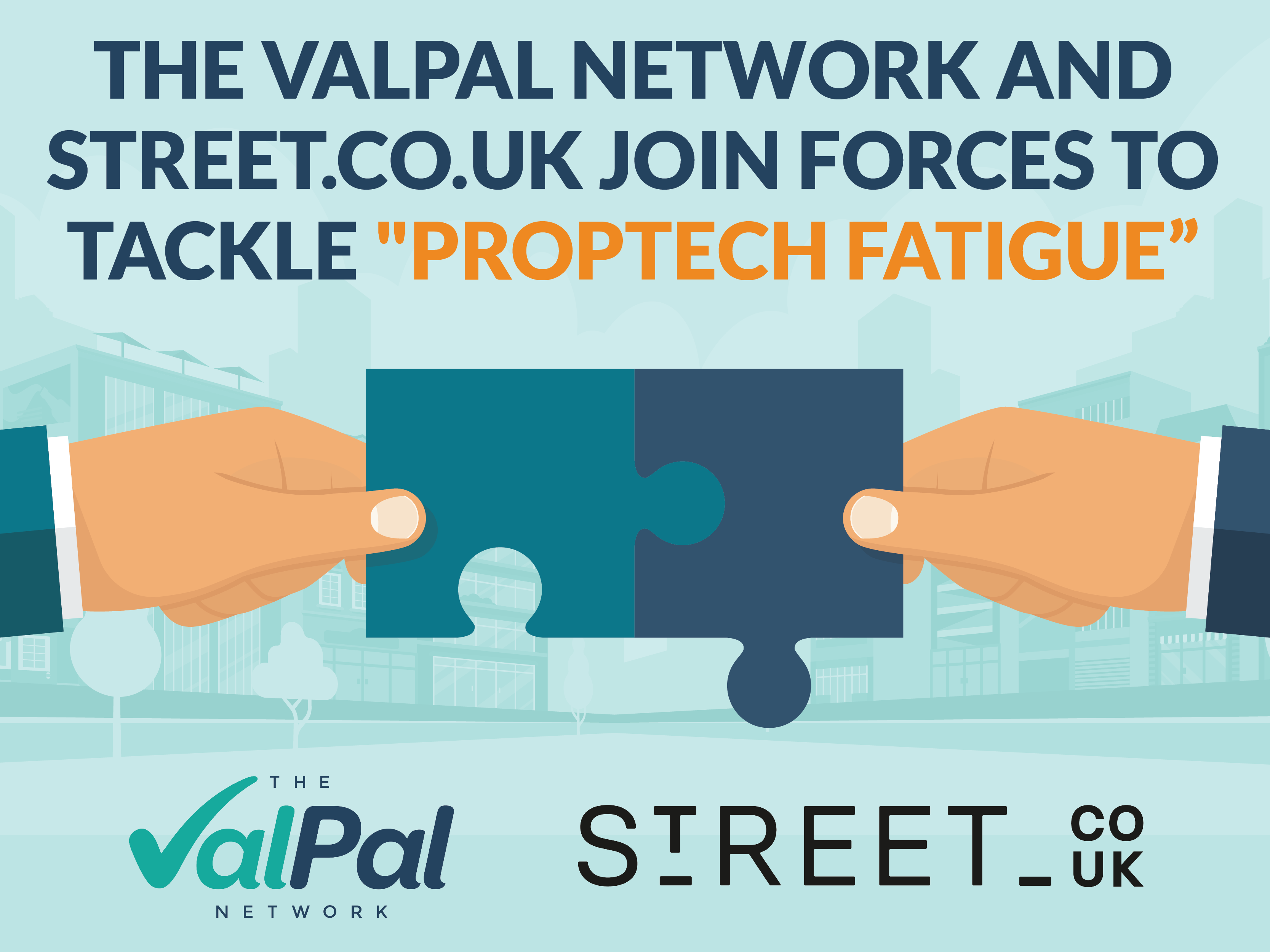 The ValPal Network and Street.co.uk Join Forces to Tackle "PropTech Fatigue"
by Steph Rady
Welcome to The ValPal Network's latest blog, where we're excited to share some groundbreaking news with you. We've teamed up with Street.co.uk, a prominent estate agency software and CRM provider, to help alleviate the industry's notorious "PropTech fatigue." This strategic partnership is set to streamline operations and enhance the user experience for agency professionals who rely on both ValPal and Street.co.uk.
Seamless Integration for Enhanced Efficiency
The collaboration promises a more streamlined experience for users. Now, agents can access their ValPal leads directly through their Street.co.uk CRM, eliminating the need to juggle multiple platforms. As Crag Vile, Director of The ValPal Network, enthuses, "We're thrilled to integrate with Street.co.uk, a CRM of choice for many of our members. We continuously listen to agents, understand their frustrations, and acknowledge the challenges of dealing with multiple platforms, commonly referred to as 'PropTech fatigue' in the industry."
With this integration, ValPal members can enjoy automatic lead filtering into the enquiries section of their Street.co.uk CRM. This not only reduces the need for double data entry but also allows users to concentrate on engaging with their leads. Vile adds, "We predict this integration will cut administrative tasks in half and enable faster lead contact and updates, a critical factor in the current competitive market."
User-Friendly and Cost-Free Integration
Apart from the time-saving benefits, the ValPal/Street.co.uk integration is designed to be user-friendly and, importantly, cost-free for agent users. The setup process is straightforward: users simply need to provide an API key to The ValPal Network's support team, and the integration will be executed on their behalf.
Heather Staff, Co-Founder of Street.co.uk, also expresses her excitement about this partnership, saying, "We're so thrilled to be partnering with ValPal to add to our ever-expanding roster of integrations that all function to support agents in growing market share and managing their leads. We're especially excited to launch this new ValPal integration, which won't just help agents capture more leads, it will make it easier and clearer than ever to seek out fresh opportunities and strike while the lead is still hot - something that is vital to an agent's success in this market."
A Glimpse into the Future
This integration marks just the beginning of our journey towards enhancing communication within the PropTech landscape, reducing administrative burdens, and making opportunities more accessible. The ValPal Network and Street.co.uk have big plans for the future, including two-way platform integration for MovePal users, a lead nurture system by The ValPal Network.
This innovative system is designed to update lead statuses and automatically advance them down the sales funnel in real-time, leading to substantial time savings and hotter opportunities. The ValPal Network and Street.co.uk are committed to simplifying the lives of agents, enabling them to thrive in the ever-evolving real estate industry while alleviating the challenges of "PropTech fatigue."
We're excited to embark on this journey with Street.co.uk and continue to provide our members with cutting-edge solutions that empower them in their real estate endeavours. Stay tuned for more exciting developments and innovations from The ValPal Network!
To get started on your integration, contact support@valpal.co.uk
To find out more about our PropTech solutions, contact team@valpal.co.uk Want to hear more?
---
Leave your name and contact details with us and we'll get back to you shortly!
Alternatively, you can contact us directly.