The Vendor and Landlord Chatbot
Did you know?
Did you know that 56% of consumers said they would work with a company that made it easy to reach out to via Whatsapp? It is important that your agency allows potential clients to contact you easily and via their method of choice.

Others may prefer to communicate with you on Live Chat or Messenger if they have found you on Facebook.
However, this presents a couple of challenges for your agency: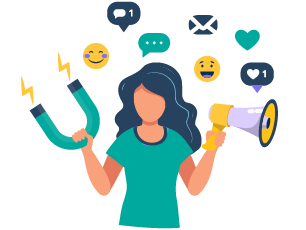 Lots of different platforms to manage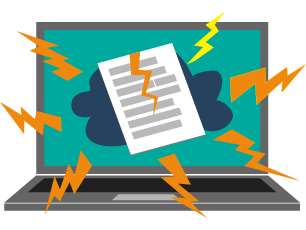 Risk of potentially losing your data if chats are being managed by employees on personal devices
What's the Solution?
ChatPal, developed by the team at The ValPal Network, offers a solution that includes WhatsApp, Messenger, Instagram and Website Live Chat within a single platform. Fully branded to your agency with a fully customisable multi-channel platform to help you engage with your current & potential customers. All chats are stored and can be accessible either via the desktop dashboard or our app from your smart device:
You also have the option of the below for these:

24/7 manned by your team

24/7 automated bot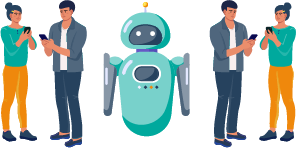 Mix between the two, manned by your team during set hours chosen by you. So i.e., you can switch to the bot when your team are busy / out of office hours.
The setup process is very straight forward
Our support team will take care of the work to get you up and running, it is then also very easy to add onto your website.

"Friendly, warm and informative"
Paula's training was informative, friendly, warm and funny. Very knowledgeable and took a subject that could have been a little bit dull and made it very enjoyable.

Convert more vendor and landlord leads
You can tailor your own user journey in the chat window when the bot is active, so you can provide the same user experience and service to your next potential customers as if it was one of the team. You can even design the ChatBot to target vendors and landlords specifically.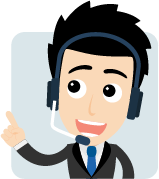 The 'enquire via Whatsapp' will appear on each page of your website and on the full description of your property listings. When clicked on your property listings, WhatsApp will pull the property details into the chat to ensure that both you and the client know which property they are interested in. Want to hear more?
---
Leave your name and contact details with us and we'll get back to you shortly!
Alternatively, you can contact us directly.