Blog
All the latest from The ValPal Network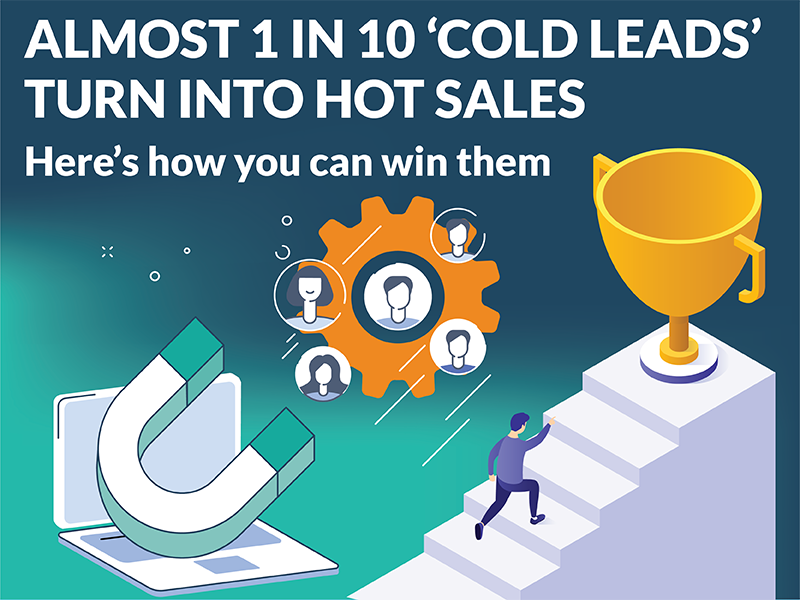 Almost 1 in 10 'cold leads' turn into hot sales – Here's how you can win them
by Steph Rady
Agents who ignore 'cold leads' could be missing out on 'golden opportunities according to our most recent study.
The study concluded that roughly one in five ValPal leads complete on the Land Registry, while almost one in ten 'bonus leads' also complete on the Land Registry.
The ValPal tool delivers three types of leads to our Network;
ValPal leads – people who fill in their address and contact information to get an instant valuation,
Booked Market Appraisal leads – people who go on to book themselves into a face-to-face market appraisal using the calendar on the valuation tool (roughly 12% of users),
Bonus leads – people who fill in their property address but not their personal contact information.
This data indicates that even the coldest of opportunities has the potential to sell. With salespeople, there's a tendency to focus on the low hanging fruit but our data shows that even people who choose not to give you their contact information or bounce from the valuation tool before completing it, may still require your services and be serious sellers.
Our members generate on average over 30,000 'Bonus Leads' per month, of which 8.9% will sell their property.
We spoke to Director of The ValPal Network, Craig Vile to get his take on what this means for agents;
"In the current market, agents should be maximising every opportunity they come by, and that includes bonus leads. Previously we advised estate agents to use the property addresses to send leaflets, letters, brochures or even go and knock on the door but with this new data highlighting the percentage of golden opportunities within these leads, we've taken this a step further to offer agents an automated direct mail service."
The automated direct mail service will be available to all members of The ValPal Network and can be used to target specific postcodes and streets where leads are generated.
You can choose to send direct mail to your bonus leads, plus properties surrounding your ValPal leads and bonus leads - for example 20 addresses up and down from the lead address.
There are 5 pre-branded letters to choose from, all of which can be edited to include your own messaging and, most importantly, each letter includes a QR code to your own ValPal tool, encouraging the consumer to get an instant online valuation of their property.
To find out more about our new direct mail service, click here.
To find out more about the data from our recent study, click here. Want to hear more?
---
Leave your name and contact details with us and we'll get back to you shortly!
Alternatively, you can contact us directly.